Summer is already advanced and we are exhausted from the heat. The pollution in the capital made the air in the atmosphere even more unsustainable these two last months and our bodies suffered the consequences. The beauty routine has to deal with the consequences of the heat because staying fresh and beautiful with 40°C outside is not innate.
We all know the unpleasant feeling of shiny skin. Wiping your face with a tissue or applying matifying powder does not change anything. So how do you keep a flawless matte complexion? First of all, choose a non-greasy and mattifying moisturizer that will make your skin smooth and velvety for a real baby complexion. Then, reduce your frequency of exfoliation facemask to mattifying masks once a week. It removes excess sebum for a clean skin. Finally, don't hesitate to use wipes to absorb this famous excess of sebum by gently tapping the skin. Practical and effective, these small, easily transportable wipes are perfect alongside the day for a quick beauty retouching. 
A harmonious tan to show off after summer time
The challenge every summer? Make your tan uniform to avoid asymmetric marks, pronounced demarcations or agricultural tan. Even if you spread sunscreen on your skin, the tan can't be perfect. Fortunately, you can fix it. Here are some tips that will help you in this challenging process. First, moisturize your skin a lot if you want to keep your tan as long as possible. Indeed, your skin needs to be nourished and soothed before being re-exposed to the sun. At the same time, drink lots of water, a big part in the moisturising process. Then, use a body scrub before showering to remove dead cells. However, be careful not to overuse it and choose carefully the scrub to use according to your skin type.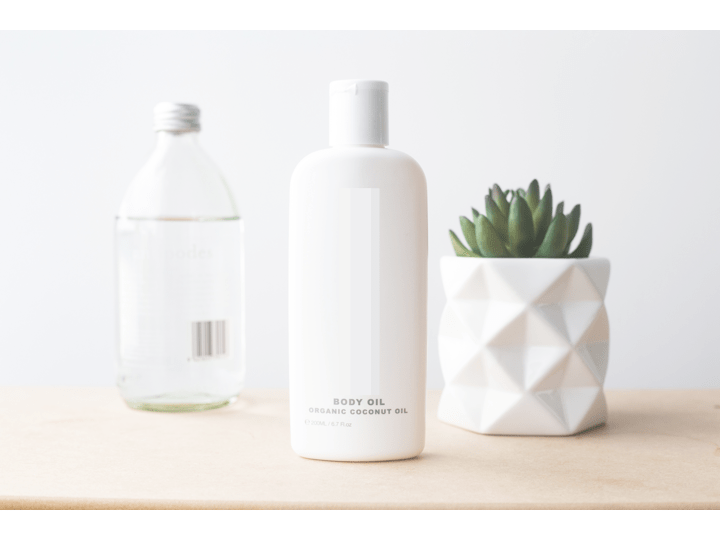 Still hot outside, let's get out skirts and dresses ladies! Some of you are hesitant because the groin overheats when the thighs touch each other without anything to protect it. You can buy shorts to wear under your clothes in order to prevent friction. In addition, talcum powder is a very good remedy because it protects against water, limits perspiration, moisturizes the skin and also moderates thigh friction.
As the groin, feet need a special attention during summer time. The increase of the sweating weakens it. That's why it is important to change shoes every day to give to the feet some time to dry. Also, if you wear closed shoes, remember to dust your feet with talcum powder, the certified antiperspirant remedy. Alum stone could be a strong ally in this fight as well. Finally, you can integrate charcoal soles into your shoes to improve the comfort and to avoid the development of bad scents in order to assure a lasting freshness. Most importantly, moisturize your feet every day after showering, that's a good start!
During summer time, we let ourselves go. With the chlorine in the pool, the salt in the sea, the sun's rays and the drying wind, summer is the worst season for hair. That's why we advise you to avoid colouring during this period to let them breathe and rest. Then, remember to moisturize your hair every day with masks or by applying a conditioner after rinsing it under water. You can complete this beauty routine with an oil or some sunscreen.